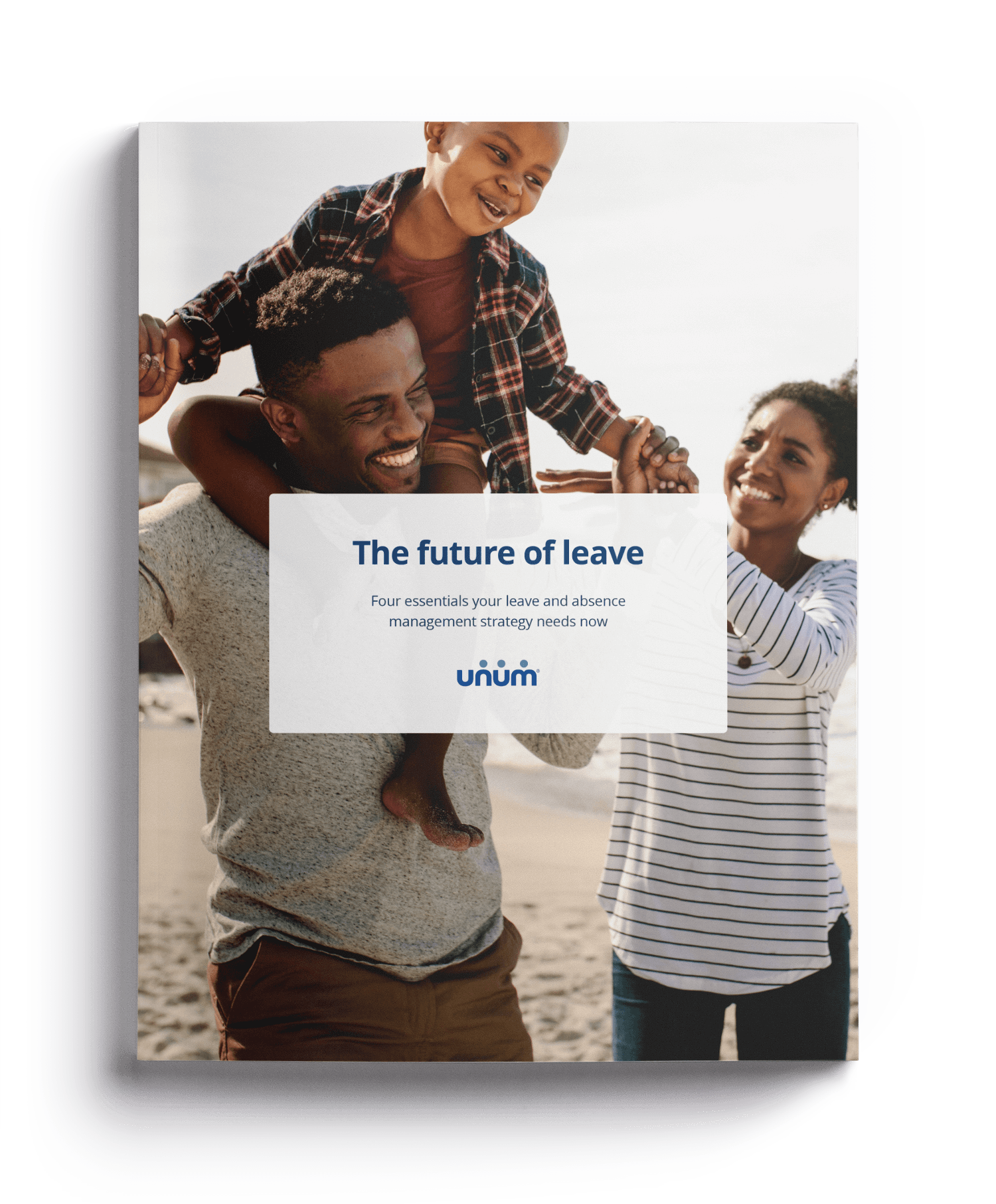 Are you ready for the future of leave and absence management?
Get your free guide to four essentials your leave strategy needs now.
Employee leave and absence management is more complex than ever with evolving laws, regulations and employee needs. The recent pandemic has only accelerated the growing employee demand for stronger leave programs and increased HR administrative burdens. Yesterday's leave programs aren't working for today's workforce.
Many employers and HR teams are reassessing leave management. Now is the time to innovate and streamline your leave administration and management — for a more efficient digital experience.